Weekly Wrap Up is a weekly post in which I recap posts, showcase new books and highlight what's to come! Also, I share a pic of the week and share discussion posts that caught my eye*. Stacking the Shelves is hosted by Tynga's reviews & The Sunday Post is a weekly meme hosted by Kimba the Caffeinated Book Reviewer.
Hey! Happy Sunday!
I've been pretty inconsistent lately with posts and when his one in particular is going live – but alas here we are. This week wasn't as… bad as last week, but still pretty stressful. I've been having ongoing headaches since my car accident in August, and this week I had that was awful. I haven't had a headache that bad in YEARS. I'm better now (still in pain) but at least I am able to function. ie: read.
In other news – remember I said last week I had some news?? Well… I quit my job! Resigned, actually. There are many contributing factors, most of which I don't want to go into, but this is a great move for me and my family. And I can't wait to be rid of that place!
Fantasy Update:
Last week, I won against Ellice, and her team Last Manning Standing. It was a pretty close game, I as predicted!
This week, I am up against Danielle, and her team Eli Man Penguin Boy. I think we are slated to tie right now – but we shall see. 😀
---
Post Last Week
[wrap-up-posts week="40″ year="2016″ listtype="ul"]
Current Giveaways
♦ Paperback copy of FURIOUS RUSH by S.C. Stephens — Ends Sep 10th, 2016
♦ Signed copies of all 8 Books on the Back to School Bookshelf Tour — Ends Sep 30th, 2016
Currently Reading
OKAY. I have to finish 2/3 THIS WEEKEND!
All The Pretties!
Books received from authors and publishers are for review consideration. Covers link to Goodreads
For Review
Gemina – Audio from publisher // Bound by Blood and Sand – AUdio from publisher
**Big thanks to Listening Library
** edit to note, I did not download ANY from Harper's drop. I am waiting….
****I also have a ton of books in my Bookoutlet cart.
Purchased
None this week!
Library/Gifted/Won
None this week!
New books I discovered
*cover linked to Goodreads
Something different!
Posts that caught my eye!
Mary @ Mary Had a Little Book Blog talks about Audiobooks and her pet peeves  and Perks of Being a Listener 
Terri @ Second Run Review talks about why she doesn't use Netgalley
Shannon @ It Starts at Midnight talks about Ships, and if they can sink a book
Designs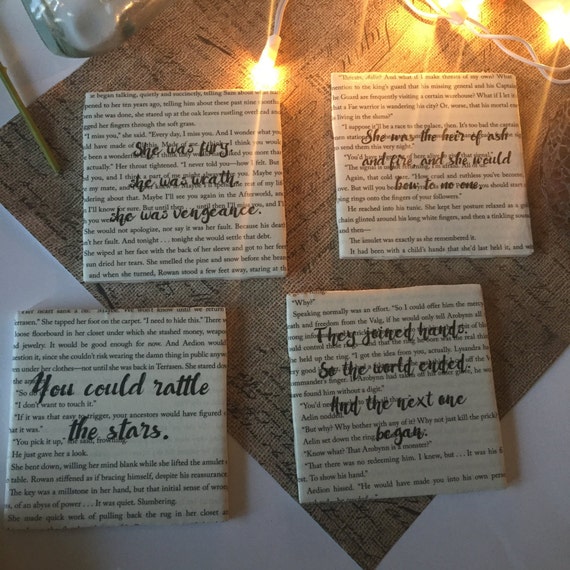 THRONE OF GLASS inspired coasters.
Visit my SHOP to see more!
use code LILYBLOOMBOOKS for 15% off!
 New on Instagram
Until Next Week…
Share with me:

Never miss a post!
Tonyalee is an avid reader, gym junkie, coffee addicted workaholic, and blogger. Be sure to follow on Twitter, Facebook & Instagram for random shenanigans.