Weekly Wrap Up is a weekly post in which I recap posts, showcase new books and highlight what's to come! Also, I share a pic of the week and share discussion posts that caught my eye*. Stacking the Shelves is hosted by Tynga's reviews & The Sunday Post is a weekly meme hosted by Kimba the Caffeinated Book Reviewer.
Hey! Happy Saturday!
This past week, the boys started school and my baby (oldest) turned 13! It's crazy how time flies. He's almost as tall as me, which isn't hard to do but still. Makes me sad but proud to see how much he's grown!
Blog wise – same ol things going on around here! I have some exciting discussion posts coming up in August. The main one being about FTC disclosures (it's a good one if I do say so myself) and I'm working with Danielle on a post too!
Middle Grade madness is doing well – would you be interested in a year long challenge next year?
Share with me:
Your latest DNF (did not finish)
Something that made you LAUGH this week!
---
Posts last week
[wrap-up-posts week="31″ year="2016″ listtype="ul"]
Current Giveaways
♦  Any Middle Grade Book releasing in July! INT — Ends Aug 10th, 2016
♦ If You Were Me and Lived In.. prize back, including all books in the series and $50 gift card — Ends Aug 20th, 2016
Currently Reading
UNTIL HARRY is on audio and I love the narrator!
#ARCAugust Update
Read 1/6
All The Pretties!
Books received from authors and publishers are for review consideration. Covers link to Goodreads
For Review
The Cabin – eARC from publisher // Perfect Ten  – eARC from Publicist // Run to You – ARC from publisher // The Beauty of Darkness – Audiobook from publisher // Girl Mans Up – ARC from Publisher // Bright Smoke, Cold Fire – ARC from publisher
**Thanks to Sourcebooks Fires, Sullivan and Partners, Forever,  Listening Library and Harper!
Purchased
My bargain haul! I love finding books cheap!
Library/Gifted/Won
I won this amazing prize pack from ReadWrightLove28. Such cute charms (and I am a crafter, duh!)
New books I discovered
*cover linked to Goodreads
Releasing earlier this week, The Last Cherry Blossom is a new MG novel by debut author Kathleen Burkinshaw. It's loosely based on her mother's life and I can't WAIT to read it!
Posts that caught my eye!
Designs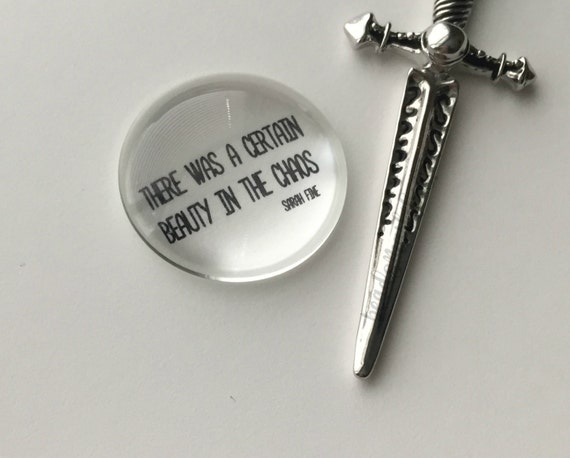 MARKED by Sarah Fine quote pendant
Visit my SHOP to see more!
use code LILYBLOOMBOOKS for 15% off!
 New on Instagram
Until Next Week…

Never miss a post!
Tonyalee is an avid reader, gym junkie, coffee addicted workaholic, and blogger. Be sure to follow on Twitter, Facebook & Instagram for random shenanigans.