Weekly Wrap Up is a weekly post in which I recap posts, showcase new books and highlight what's to come! Also, I share a pic of the week and share discussion posts that caught my eye*. Stacking the Shelves is hosted by Tynga's reviews & The Sunday Post is a weekly meme hosted by Kimba the Caffeinated Book Reviewer.
Hey!
This week has been crazy busy at work – which was welcoming, to be honest. I feel better after my post last week but still feel… off. Of course, it wasn't like I thought purging some thoughts would make me feel 100% better! Still, I'm glad it helped, even just a little bit.
Since work was crazy busy, I wasn't active on my blog or within in the community. I hate that any level of inactivity leaves a person feeling forgotten. I guess this could be my negativity/dark times talking but dang.
Other than that – not much else to report! Oh, I'll be seeing Me Before You today (Saturday!) I'm nervous excited!
Have a great weekend.
Posts last week
[wrap-up-posts week="22″ year="2016″ listtype="ul"]
Current Giveaways
♥  Any Middle Grade Book releasing in June! INT — Ends Jul 10th, 2016
♥ Any Middle Grade Book! INT — Ends Jun 10th, 2016
Currently Reading
All The Pretties!
Books received from authors and publishers are for review consideration. Covers link to Goodreads
For Review
ZERO!
Purchased
Removed is currently FREE on Amazon. I adored one of S.J.'s other novels, Summer Haikus, so I'm excited to read this one!
I'm working on completing my series collections and buying ALL THE BOOKS and I got Fractured this week! I love this series so hard.
Library/Gifted
Zero!
New books I discovered
Posts that caught my eye!
I didn't blog hop at all. More posts next week!
New at my Etsy Shop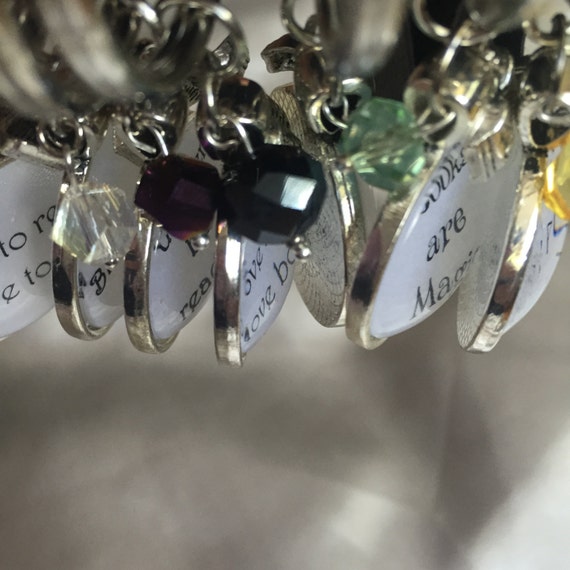 CUSTOM ORDER Cabochon Pendant Keychain (obviously not on a ring!)
Visit my SHOP to see more!
 New on Instagram
Until Next Week…

Never miss a post!
Tonyalee is an avid reader, gym junkie, coffee addicted workaholic, and blogger. Be sure to follow on Twitter, Facebook & Instagram for random shenanigans.