Welcome to my first A Not So Bookish Monday! I've been wanting to incorporate non-bookish things on my blog for a while now and thought well, today is as good a day as any!
For today's post, I wanted to share my April Glam Bag from Ipsy – before the May bag comes in! New to Ipsy? Here's a little bit about it:
Ipsy is a subscription "bag" with makeup. You pay $10.00 a month and each month you get a new bag with goodies! Some are samples while others are full-sized products. When you sign up, you complete a quick survey about your preferences, age, skin tone, etc. so you don't get a whole bunch of crap you'll never use.
*Disclaimer, I am not a beauty expert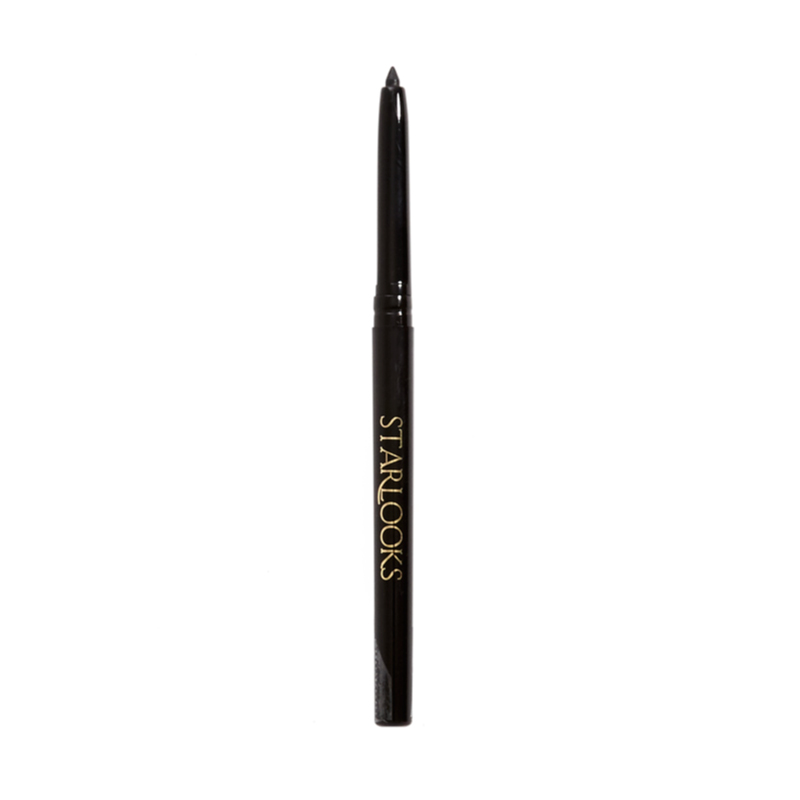 Starlooks
Luxe Longwear Eye Pencil in Jet
Price $16.00
BUY
Description from Ipsy
Dramatically emphasize your eyes with Starlooks' intensely-pigmented, mechanical kohl eye pencil! These ultra-soft liners glide across delicate lids and water-line without pulling or scratching. Try a smokey effect by blending outwards with a fluffy brush!

Maximum Color Saturation
Long-lasting
Ultra Creamy Formula
Thoughts
Eyeliner is one of those rare makeup items for me. Sure, I do wear it but not for work or sitting around at home. Not to mention, I don't wear black eyeliner. That is weird to some, I know.
That being said, I did play around with it and I do like how smooth is goes on. It didn't irritate my eyes at all and the application didn't fade like some tend to.
Would I buy it? I would if I wore the color! 😉
tarte cosmetics
LipSurgence™ lip crème in wonder (poppy)
Price: $24.00
Description from Website
The lip crème de la crème – an ultra-moisturizing, full coverage lip crème providing a rich, creamy color veil with a luxurious texture.
Thoughts
Lip gloss/lipstick is THE MOST worn beauty product by yours truly. I'm not obsessive like some of my fellow book worms, looking at you Carrie, but I love a good lipstick and/or gloss.
I'm rather picky with colors and it took me a long time to get over the fact that yes, I can wear red/pink and rock it. (Don't ask, I always thought it made me look like a doll.) But I digress, this color is lovely! It's a little bit on the bright side for me, but dabbing it fixes that. I only have to reapply once a day, or after eating, which is nice!
Would I Buy it? YES! And it comes in a few other colors, which I want!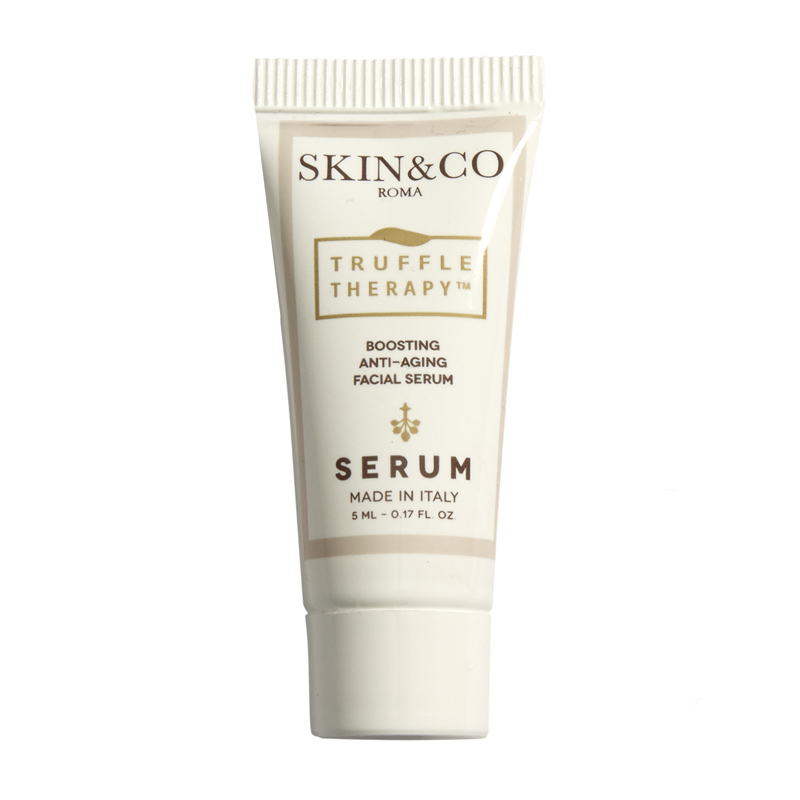 SKIN&CO Roma
Truffle Therapy Serum
(received 5ml (0.17 oz) trial size. Full size is 16oz)
Price: $70.00
BUY
Description from Website
Formulated around the undiscovered properties of the truffle, Truffle Therapy Serum is infused with potent skin-renewing ingredients. Carefully handcrafted in Umbria, Italy, it restores skin with undetected radiance. Fine lines start to fade, roughness is surrendered and silky smoothness is immediately revealed and skin looks firmer and brighter, creating a healthy, youthful complexion with improved smoothness and tone.
Thoughts
Of all the products, this one is hardest to review. It the sample was small, and maybe lasted about 10 days? I don't feel like this was long enough to see a HUGE improvement. I love how my face felt after using it so it's worth trying out if you want to pay for it.
Would I buy it? Maybe?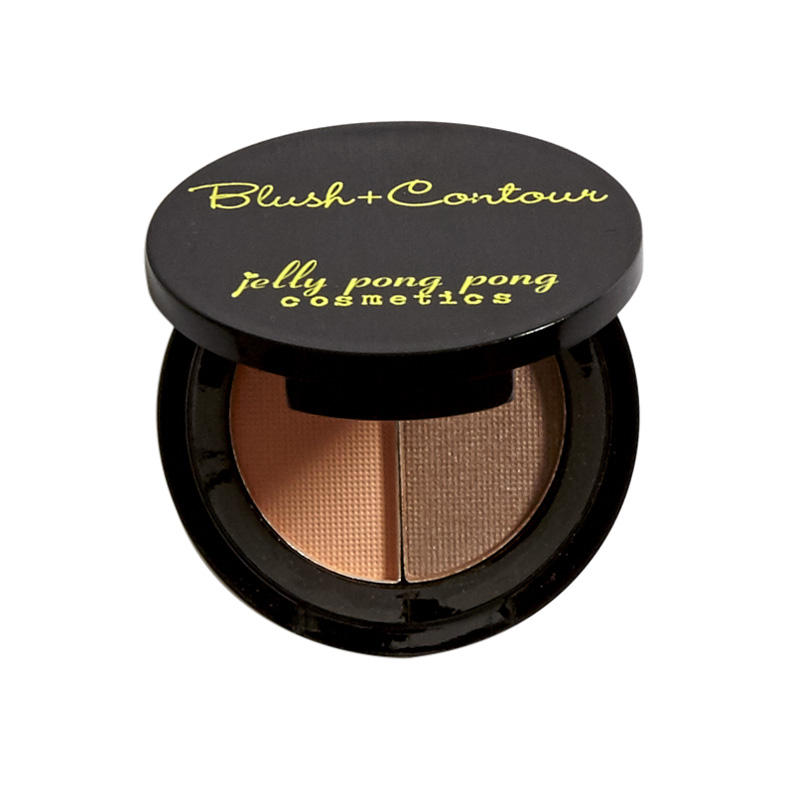 Jelly Pong Pong Cosmetics
Blush + Contour Palette
Price: $17.95
BUY
Description from Website
Add additional warmth to your skin with a touch of Blush+Contour that comes in a soft blusher shade & a shadow enhancer. The apricot and blossom-pink colours are just one notch up from natural. For a flattering high cheek bone, softly dust the brown-toned enhancer shade just below your cheekbones
Thoughts:
Again, not a beauty expert…
I actually asked my friend about contouring, because it was a new to me technique and one I am not good at, at all! I could never get it to blend well. My face just looked dirty. Which again could very well be me and my lackluster beauty skills lol I also have a lot of freckles on my cheekbones, creating this weird blemish that looks like a bruise. So unless I cake on layers, the contouring is probably just not an option for me. I do like the blush, though. It's light and subtle.
Would I buy it? Nah. I like the blush but nope, I would not buy the duo.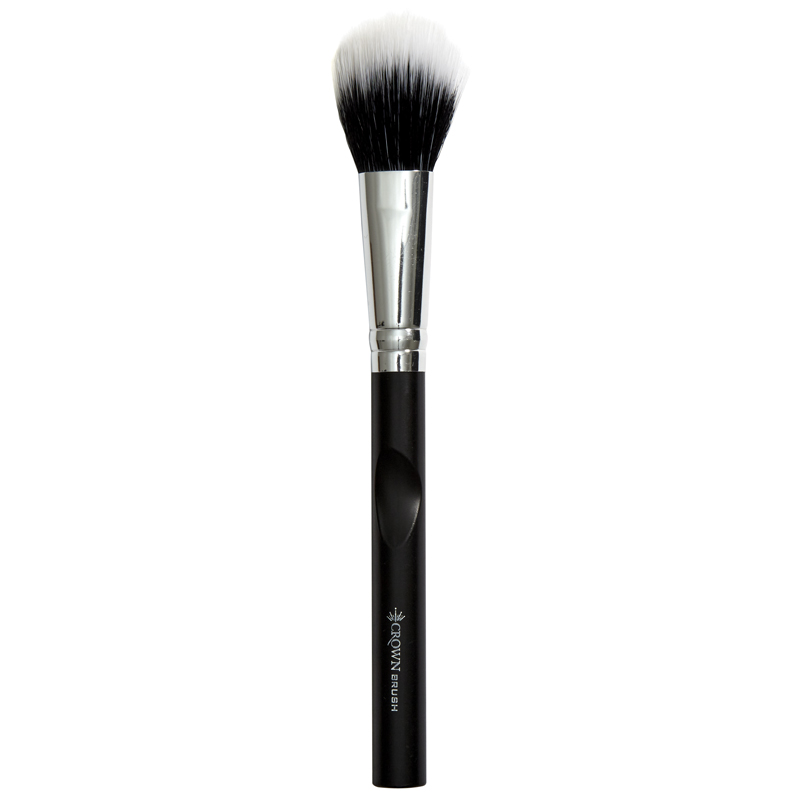 Crown Brush
C427 Duo Fiber Blush Brush
Price: $9.49
Description from Ipsy
Get glowing in just 2 steps!

Using one side of the brush, apply blush to the apples of your cheeks.
Flip the brush and use the other side to dust highlighter above your blush on cheekbones.
Thoughts:
One can never have too many brushes! Weird that I don't wear much makeup but have SO many brushes?
I really like this brush! It's so soft! I haven't cleaned it yet, which is how I determine whether or not a brush will hold up.
Would I buy it? Oh yes!
So that's my bag! Not bad for $10, huh!?
 Interested in joining? Sign up*!
*Referral Link
[br]
Have you ever subscribed to Ipsy? If so, what did you think?
What makeup item is a MUST have for you?
---
Don't forget to follow!
Tonyalee is an avid reader, gym junkie, coffee addicted workaholic, and blogger. Be sure to follow on Twitter, Facebook & Instagram for random shenanigans.