My Week in Books will showcase all books received, plus those books I added to read/review. It will link to Stacking the Shelves.
Stacking the Shelves is an event hosted by Tynga's Reviews and is all about sharing the books you are adding to your shelves.
Doing a weekly showcase of books (or in this case, MY WEEK IN BOOKS) is one of the changes that I am making here to Lilybloombooks. Not only that, I will also show what books I added/discovered this week. 
*All covers link to Goodreads unless Link is Provided.
~ ~ ~ ~ ~ ~~ ~ ~
Freebies
[hr]
Audio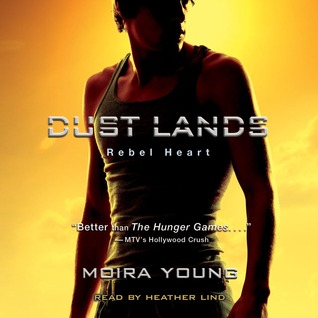 I really enjoyed the first book, Blood Red Road.
 [hr]
Purchased
I pre-ordered this! I cannot WAIT. This is one of my ALL TIME favorites series. And the first two books, Sanctum and Fractured, are on sale for only $1.99!
[hr]
Won
None this week!
 [hr]
For Review
I've been good about requesting this past month – but I have see SO MANY books I want to get!
[hr]
Gifted
 None this week!
 [hr]
discoveries
 none this week!
[hr]
Have you read any of these?! Find something new?
How was your week in books?!
Tonyalee is an avid reader, gym junkie, coffee addicted workaholic, and blogger. Be sure to follow on Twitter, Facebook & Instagram for random shenanigans.